Renaldo & The Loaf – Gurdy Hurding mini posters have arrived!  11″ X 14″ in size, they seem substantial, yet are modestly sized for displaying in smaller areas. I'm selling them as a set only, you get all 4 prints for $20+shipping!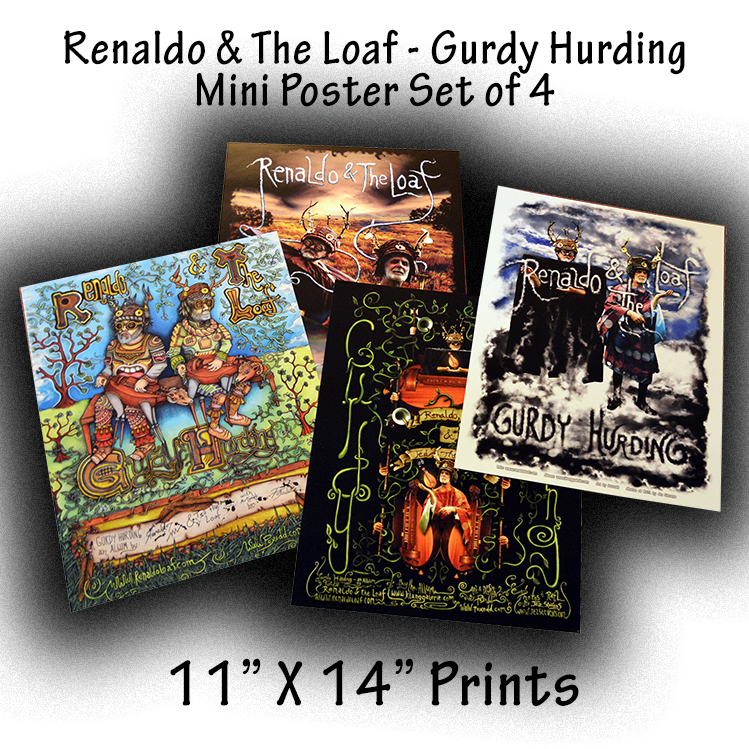 They're professionally printed on thick card stock and have a matte UV coating to protect the colors. Also they have an official stamp on the back. Add 4 sets of poster strips to your order and you'll be ready to hang. Large Limited Edition posters you can get here.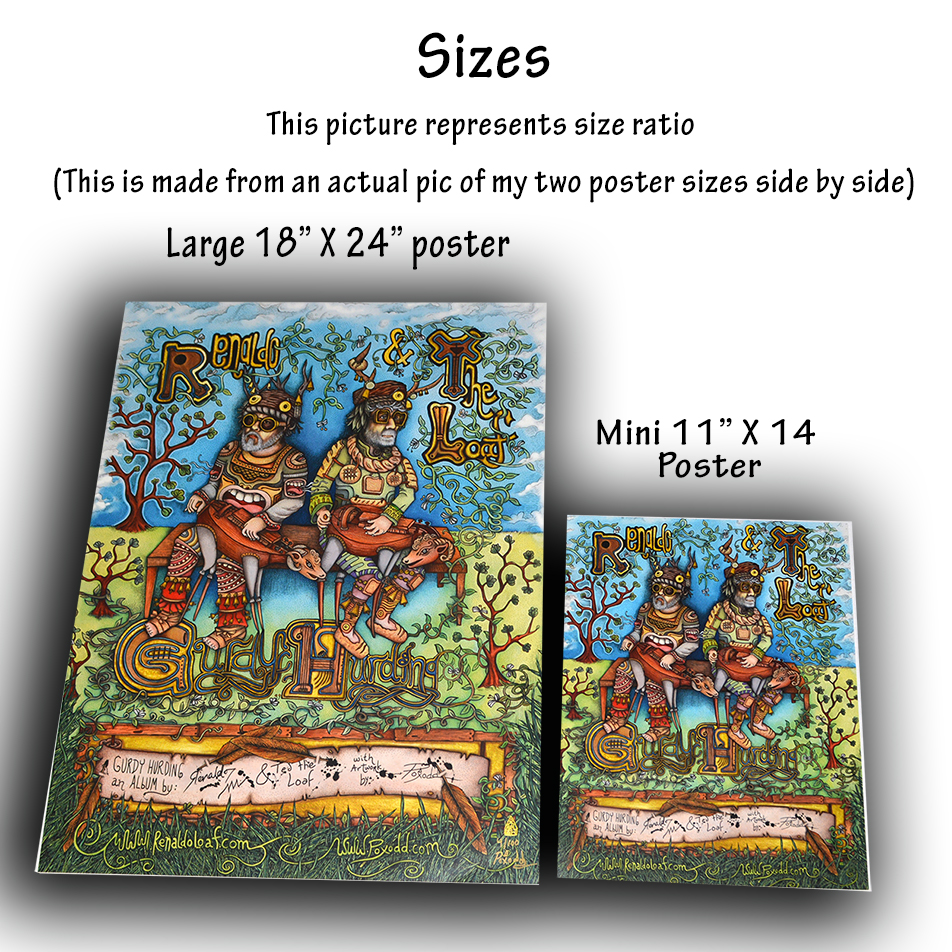 You can also get the mini poster in a bundle with the stickers….