I've finished a new artwork!  It's called "The Perfect Stick" and features a bird species from poxoddland ( there is a similar bird in my Bird Dreams – Plumage zine ).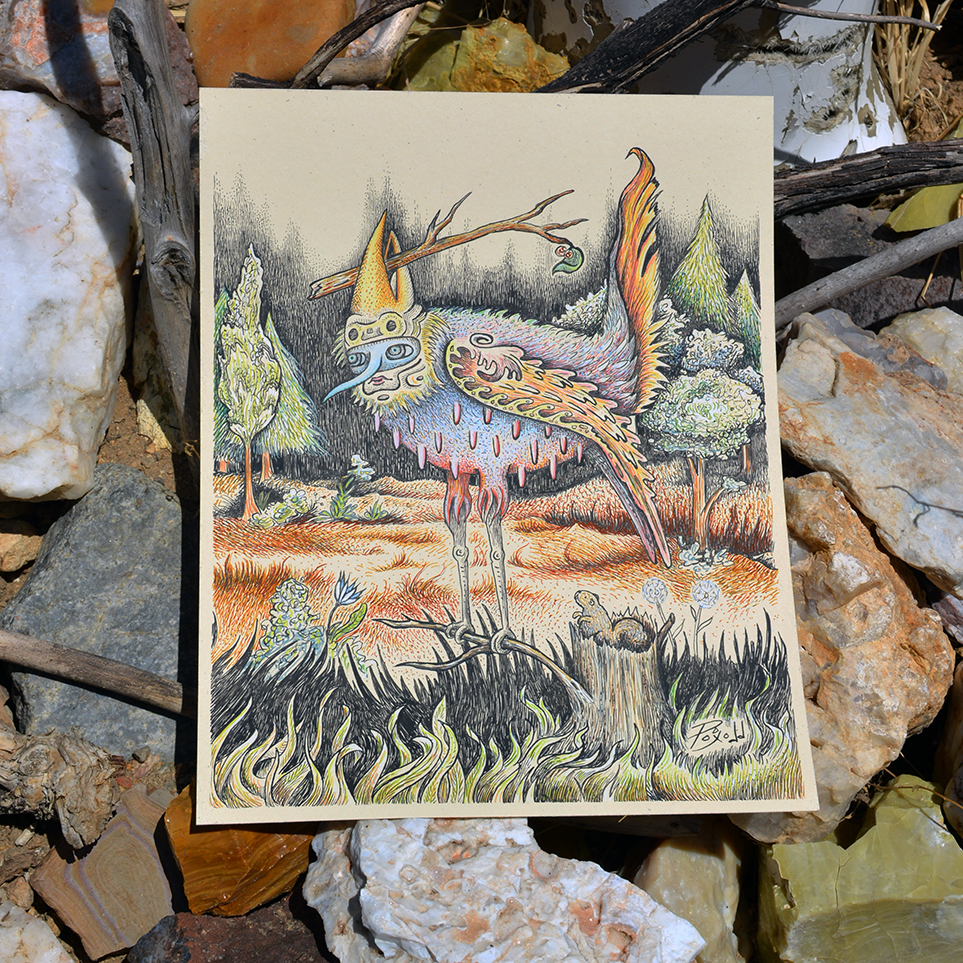 She's found the perfect stick and now is looking for the perfect tree to built a nest.  The artwork is a drawing with layered color, I used watered down gouache paint to do the colored work and a black ink for outlines and details.   I also thought this image would make for a really nice greeting card, so I made some hand made cards based on this image (I redid the image digitally to fit well as a card).  There is only a very low quantity right now since this is the first time I've done greeting cards and I don't know what the demand will be.
So come on in and visit my etsy shop to get them while you can!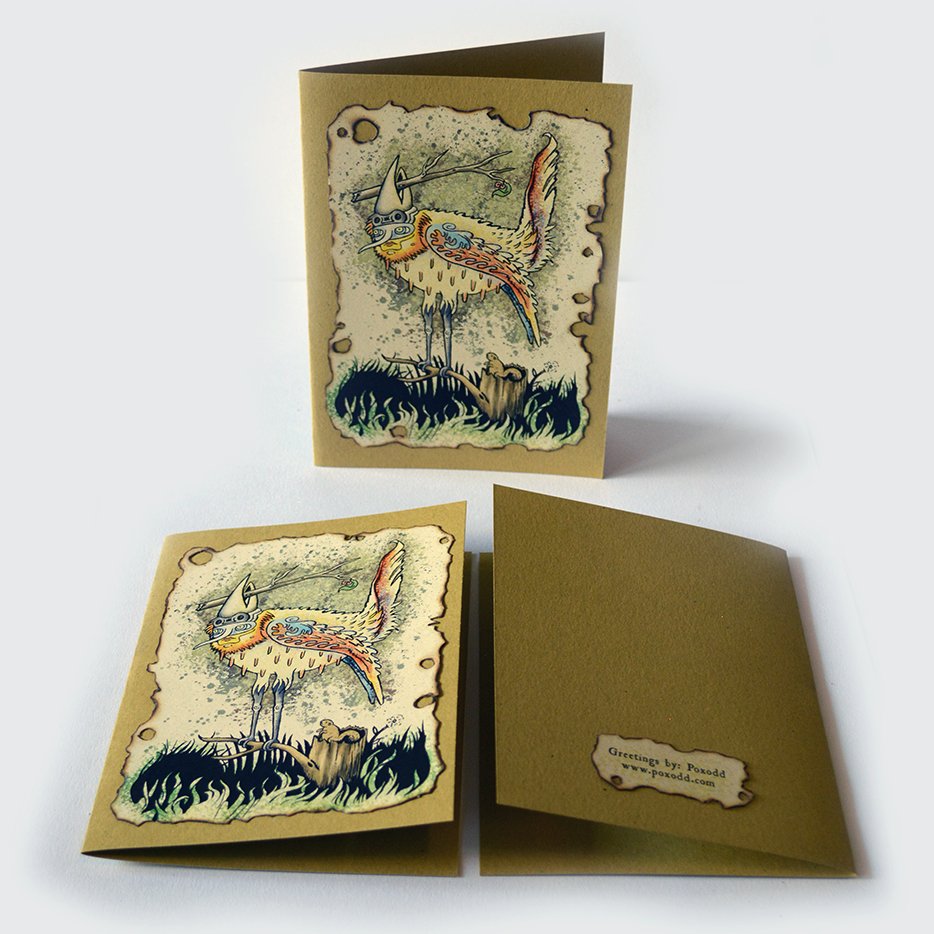 Also… heads up my Birthday sale is coming up in less than a week!  On September 5th, all things in my Etsy shop will be 38% off in honor of my age!