I'm so excited to be doing things for Renaldo and The Loaf! It's such and Honor.  I've loved their music ever since my teens so getting to do their come back album art was a dream come true!! You simply must go to Klanggalerie and check out Gurdy Hurding by Renaldo and The Loaf.  It's a wonderful album (they've also re-released their older albums too so get those as well if you don't have them already, it's all some really great stuff!).  Also check out their Official Facebook Group for the latest on what they're doing.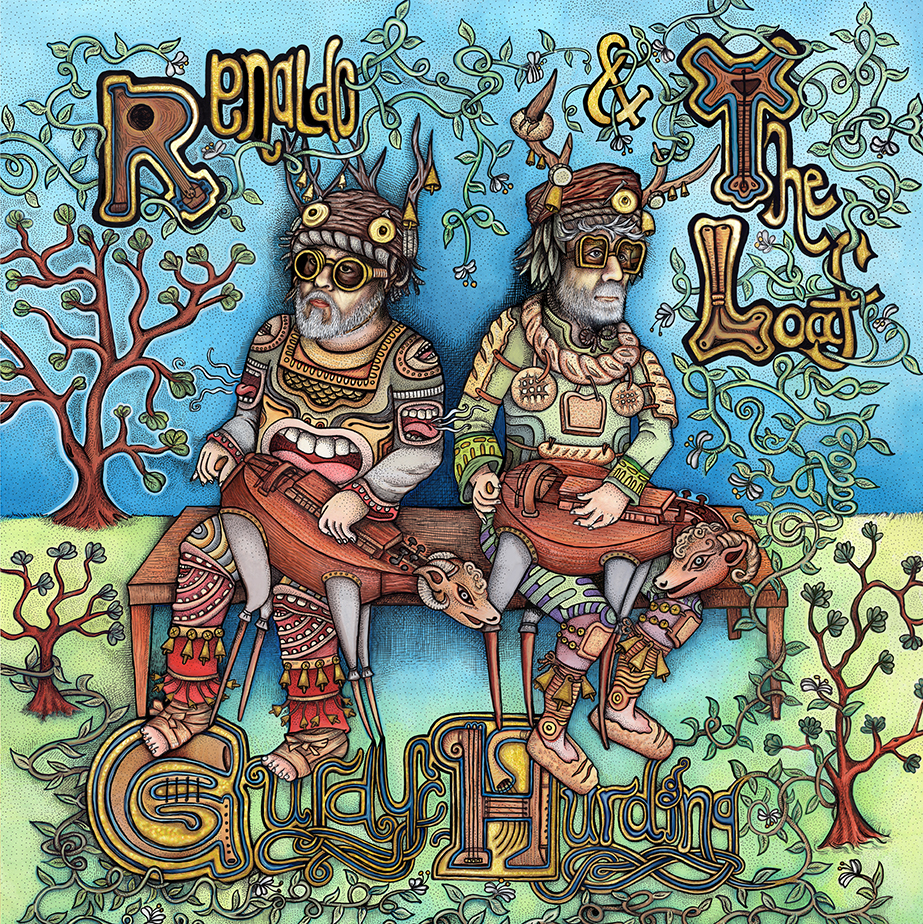 Also, I made them some cool hats for their video and promotional photos!
I made them some fun spectacles too, which they used to create these awesome promo pictures! 😀 I love the black and white theme in the first one, very poxodd!  The turnip one is also fantastic!!! These guys are the best!
I've also made some Limited Edition large posters, mini posters and Stickers.  A portion of all sales of these items goes to Renaldo and The Loaf themselves.  These are all available in my Etsy store.
We've got plans for more RaTL merch to come as well, join my newsletter to stay informed or bookmark the Renaldo and The Loaf category on my Etsy store because that's where things will show up. 🙂
Oh yeah… and more thing you might find interesting, a cool video that Mr. Poxodd made for the song "Improbable Legs" off Gurdy Hurding!  It's up on my youtube channel.